︎
updated: February 2021
swipe/scroll to view all projects below ︎
Imagining The Future Is Beneficial ︎ The Future Will Not Be How You Imagined ︎
Non-linear is a portal of design inquiry established by Michael Hersrud. His creative practice explores algorithmic, audiovisual, digital drawing, language, layering, looping, sound, surface & systematic structures to translate & transcribe liminal spaces. These are the spaces in between here and there, the ambiguity that exists between fact and fiction, the physical environments of transition, and the nebulous concepts of culture and identity.
Michael's work is primarily process driven and generated through 'planned intuitive accidents' by misusing common design software and pushing the limits of programmatic features and effects. Although his studio practice requires rigorous iterations and attentive editing, the work often brings into question the relationship between the hand of the maker and automated digital tools (design by improvisation). The visual language that emerges is a digital remix of graphic shapes, patterns, text, image and illustration.

His design endeavours are often void of direct communication and draw upon an intersection of interests involving intersubjectivity, cultural literacy, borders, identity, global networks, speculative technologies, automation, posthumanism, religion, cosmology, and economy. Additionally, Michael's dérive global travels and life as an expatriate residing in the Middle East has a continuous reflexive impact on him through social interchange and ethnographic observation.

Currently, Michael joined his colleague, and Director of Foundations, Simone Muscolino to initiate an inquiry into electronic music and sound-media subculture in Qatar and the Arab region. Together they have initiated

'

Sonic Jeel'
a collaborate mobile workspace for audio & visual experimentation and record/tape/social media production.





Recently, he has exhibited grant funded work at

W+K+Gallery (Wieden+Kennedy) in Tokyo, Japan; Doha Fire Station in Qatar; Dubai Design Week; OFFF Market in Barcelona, Spain; and Tasmeem Doha International Art & Design Festival in Qatar. He has participated in the letterpress Typographic Summer Program with Dafi Kühne in Näfels, Switzerland; and the Gamma Music Institute in Torino, Italy. He is a member of People of Print.

Michael graduated with an MFA in Graphic Design from Rhode Island School of Design (RISD) in 2006 and completed coursework in association with Multimedia and Electronic Music Experiments
program at Brown University. Prior to his MFA, Michael was enrolled in post-bacc study at the University of Oregon School of Art+Design. He is currently an Associate Professor at

VCUarts in Qatar

— an international division of

VCU Richmond

and part of

Qatar Foundation — for over 11 years with 15+ years of academic experience. Michael grew up in Minnesota (USA) and has worked as a freelance designer and digital/analog graphic artist for 25+ years.

In addition to Michael's creative practice, his scholarship investigates

student-centered teaching

and making through pedagogical-based examination. Domains of inquiry revolve around curricular development, modes of student engagement, cultural production, technics & tools for experimental image making, design history & precedent inquiry, playful interactions, sound design, and 'extra-disciplinary' design praxis.

Michael has participated in academic conferences for the Design Research Society (DRS Bangkok), AIGA Design Educators (Nashville, TN), TypeCon (Buffalo, NY), Design Principles and Practices (Institute Without Boundaries, Toronto, and St Petersburg University, Russia), and the College Art Association (CAA Los Angeles), among others.

︎

---
Minus 162 Doha Tokyo.
This project explores the economic connections that are driving the rapid growth of Qatar as it prepares for the FIFA World Cup in 2022.

At -162°C natural gas becomes liquid, reducing in volume by a factor of over 600, the key innovation that makes it an economically viable trade commodity. LNG is Qatar's main export, with Japan being its largest customer and a primary source of revenue for this small yet influential gulf nation. Although mostly economic, this exchange impacts the culture, lifestyle, and geopolitics of both countries.

Bilateral relations between the two countries began in 1972, and the first LNG shipment reached Japanese shores on January 10, 1997. In 2011 Japan's demand for LNG increased significantly due to the Fukushima disaster and the consequent shut down of most nuclear plants in the country. The need for energy impelled Qatar to step forward and offer Japan large quantities of LNG at competitive prices, a trade that continued into 2019.

To make this information tangible, the -162 project manifested into a kinetic installation consisting of an array of 40 printers suspended from the ceiling. The array is controlled by custom software that choreographs the printing of text and images extracted from the internet and synthesized into graphic compositions. The resulting performance ebbs and flows in varying intervals, exploring the constant exchange that feeds the economies of both Qatar and Japan.

The project was conceived as two exhibitions taking place in each nation's capital city, Tokyo and Doha, to exemplify the concept of exchange between the countries. The installations occurred in sequence, three months apart, and took slightly different approaches (both formally and conceptually) to explore the economic, social, and cultural implications of the energy trade between these distant neighbors.

The Doha exhibition was the result of a collaboration between faculty and students at VCUarts Qatar, Texas A&M University In Qatar, and Tokyo Metropolitan University's AIIT. The work was made possible with support from the VCUarts Qatar/Qatar Foundation Faculty Research Grant program, The Advanced Institute of Industrial Technology at Tokyo Metropolitan University, Tasmeem Doha, the Qatar Museum Authority / Doha Fire Station, and Arakawa Tokyo.


Hammett, Levi., Giovanni Innella, Simone Muscolino, Michael Hersrud, Maryam Al Homaid, Nathan Davis, Hind Al Saad, Sarah Elawad, & Reham Ahmed. -162°C, Doha. (Installation of 40 printers outputting procedurally generated visual content). The Fire Station, Gallery 3. 14 - 25 March, 2019.

With additional contributions from Reham Ahmed, Hind Al Saad, Sarah Elawad and Sophomore Graphic design students at VCUarts Qatar. Special thanks to George Paul, Polie Campiteli and Christopher Buchakjian.
︎ select image to enlarge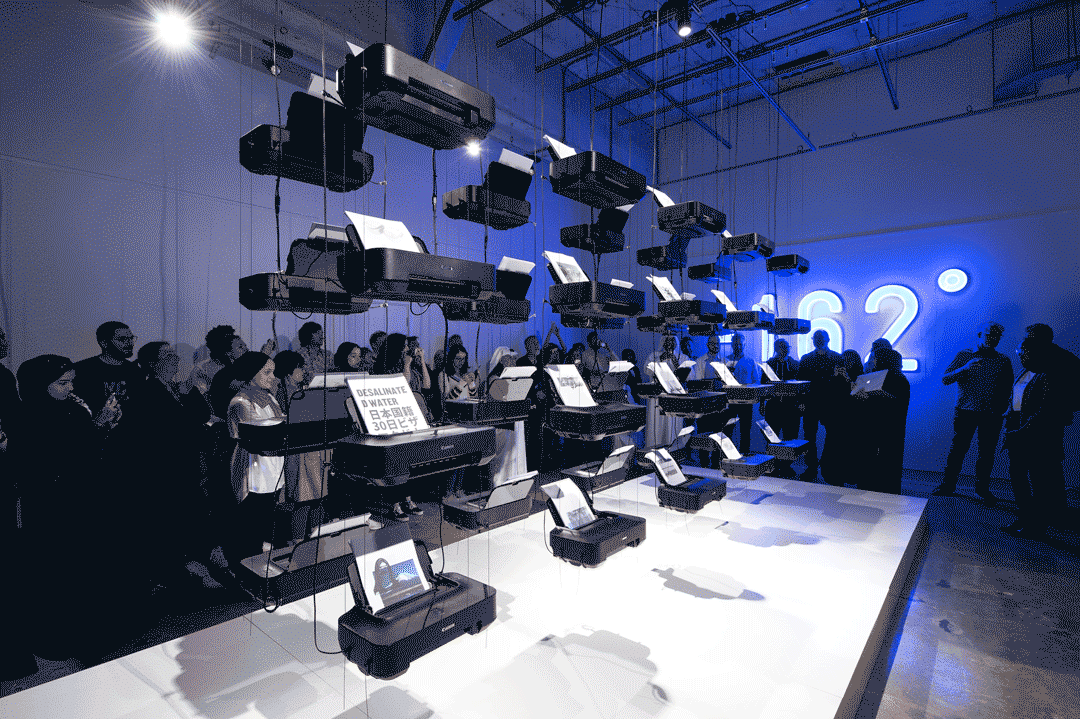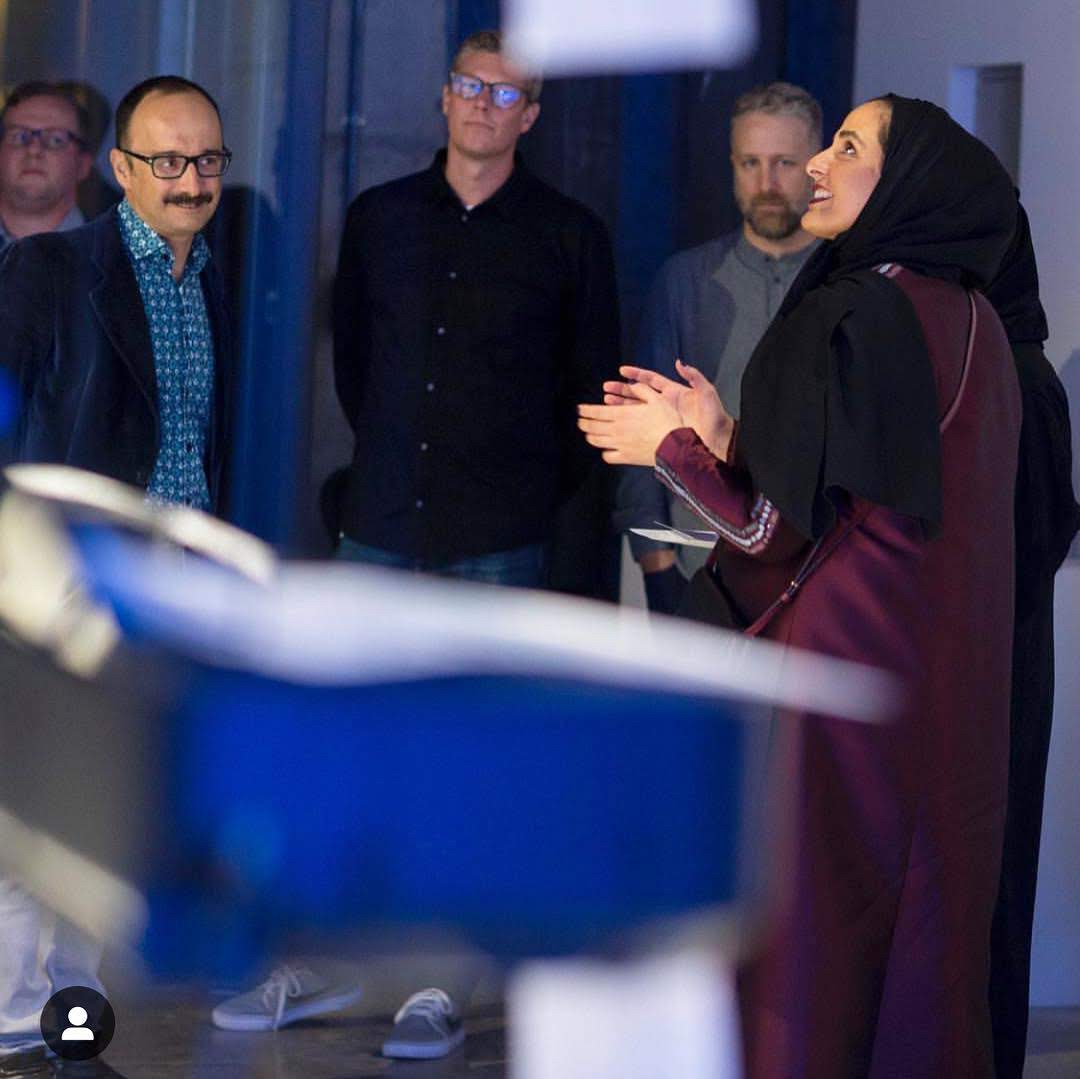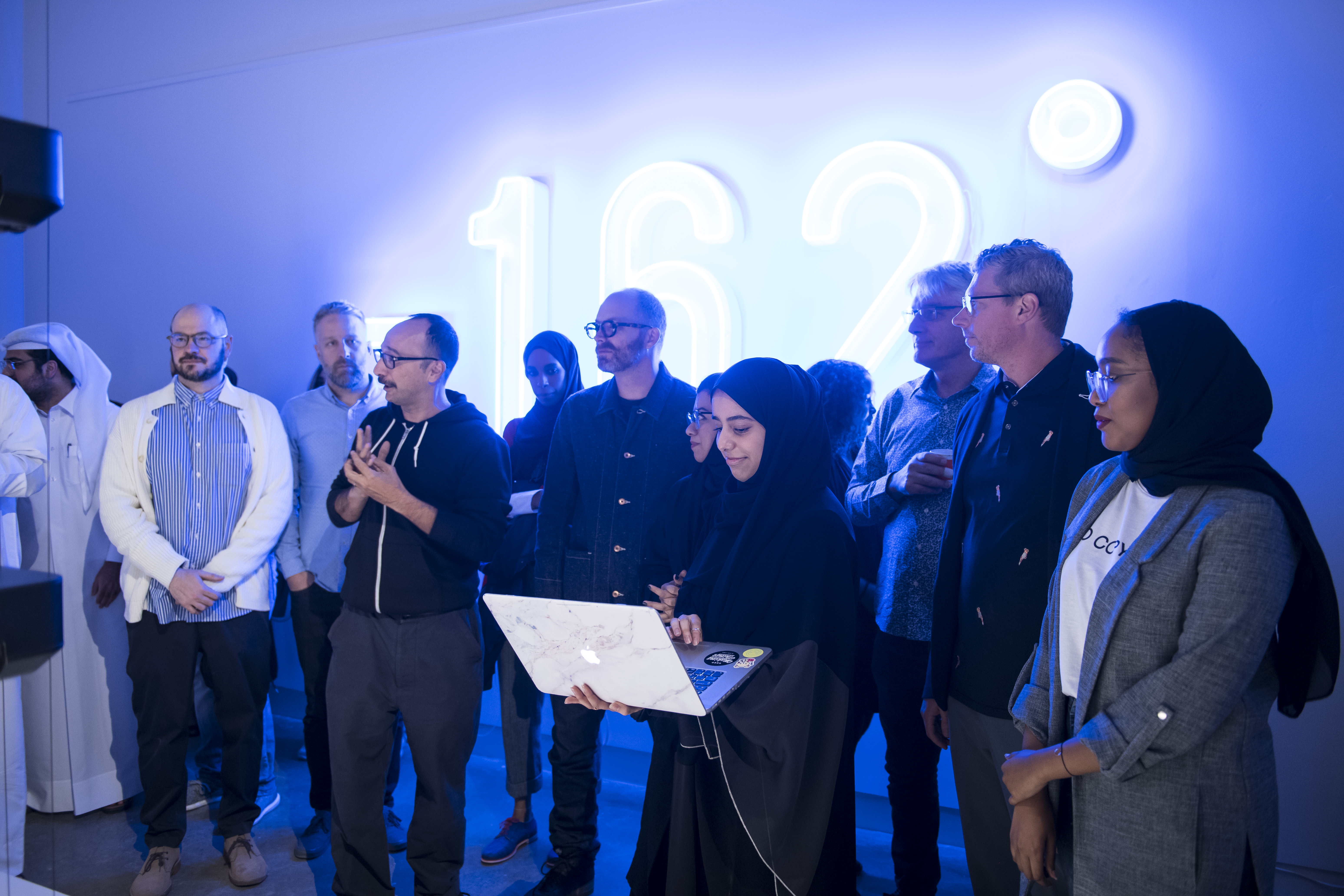 Below are images from instagram captured during the opening of the -162 exhibition in Tokyo, Japan.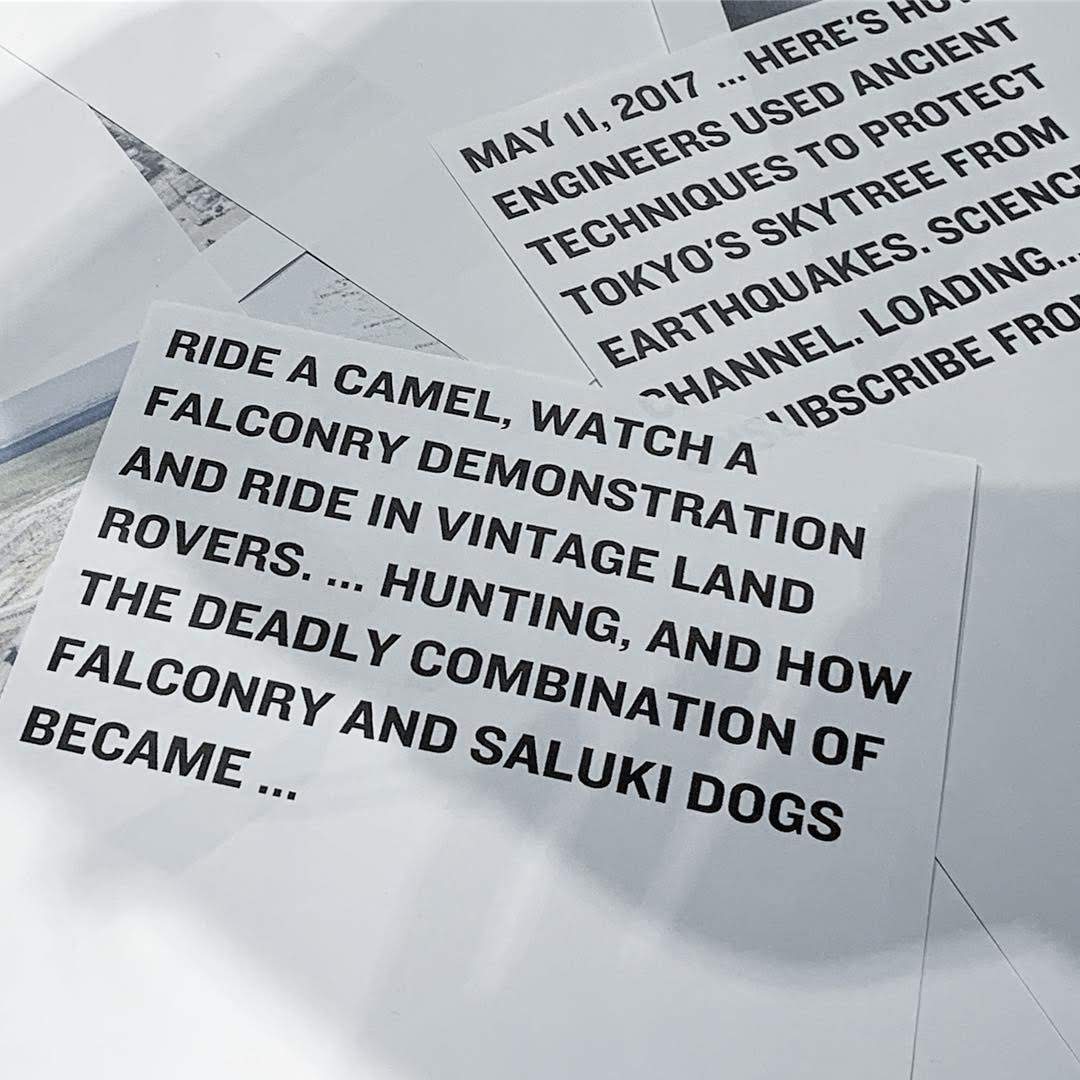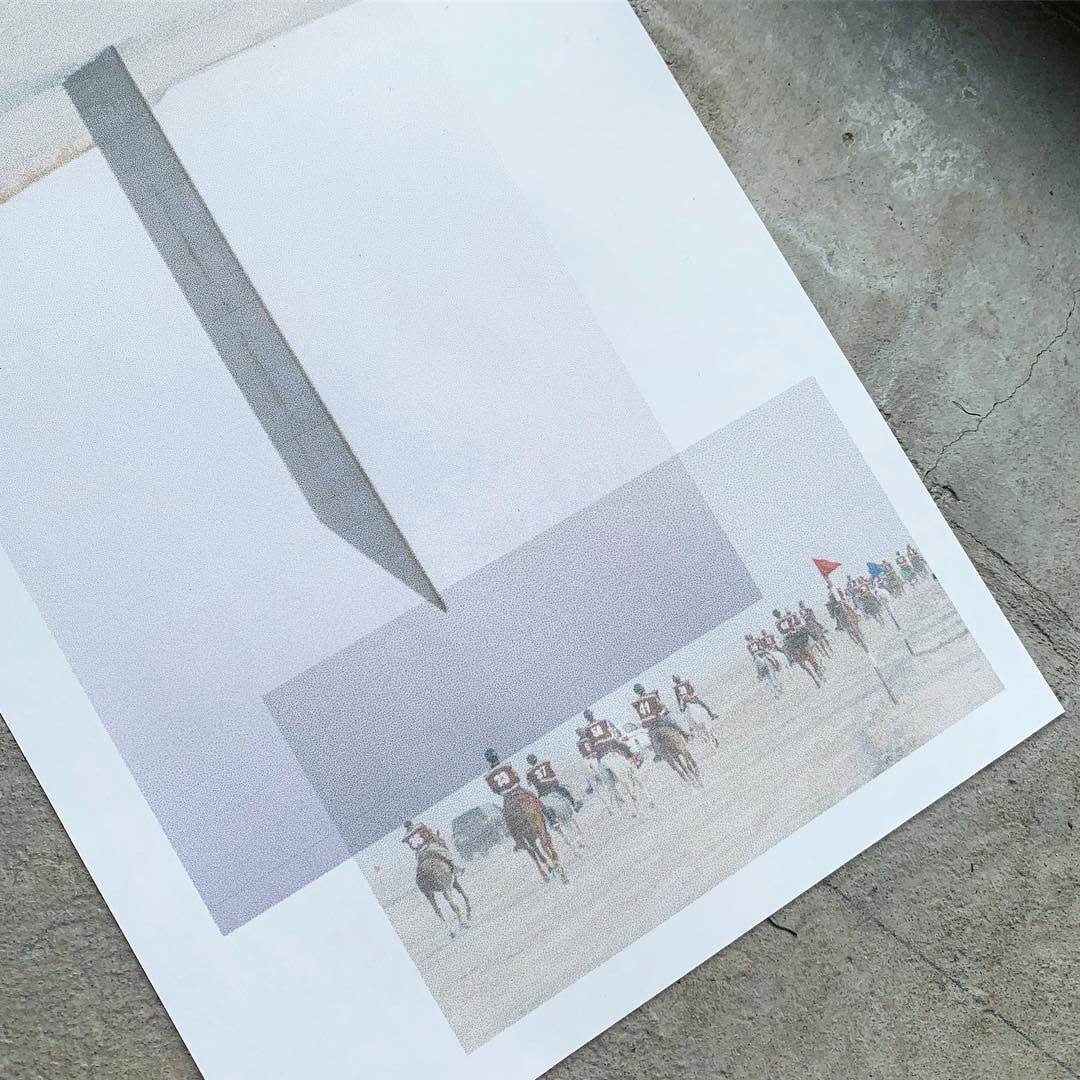 Below are some of the happy accidents that resulted from the printing process. The 40 printers randomly pulled from a pool of approximately 15,000 images that had been scraped from the internet into a database using keywords from news articles about the Qatar & Japan relationship. For each cycle, the printers would print one of three specific image databases; (1) Qatar, (2) Japan, and (3) LNG, and would randomly select a word or image file.
After each cycle, the printed pages were reloaded into the printers and overprinted. Each A4 sheet was printed 6 times, three overprint layers on the front and three on the back. In theory, each print should be a mash-up of text and images from Qatar, Japan and LNG to create an abstract narrative with a satirical twist on cultural difference and similarities.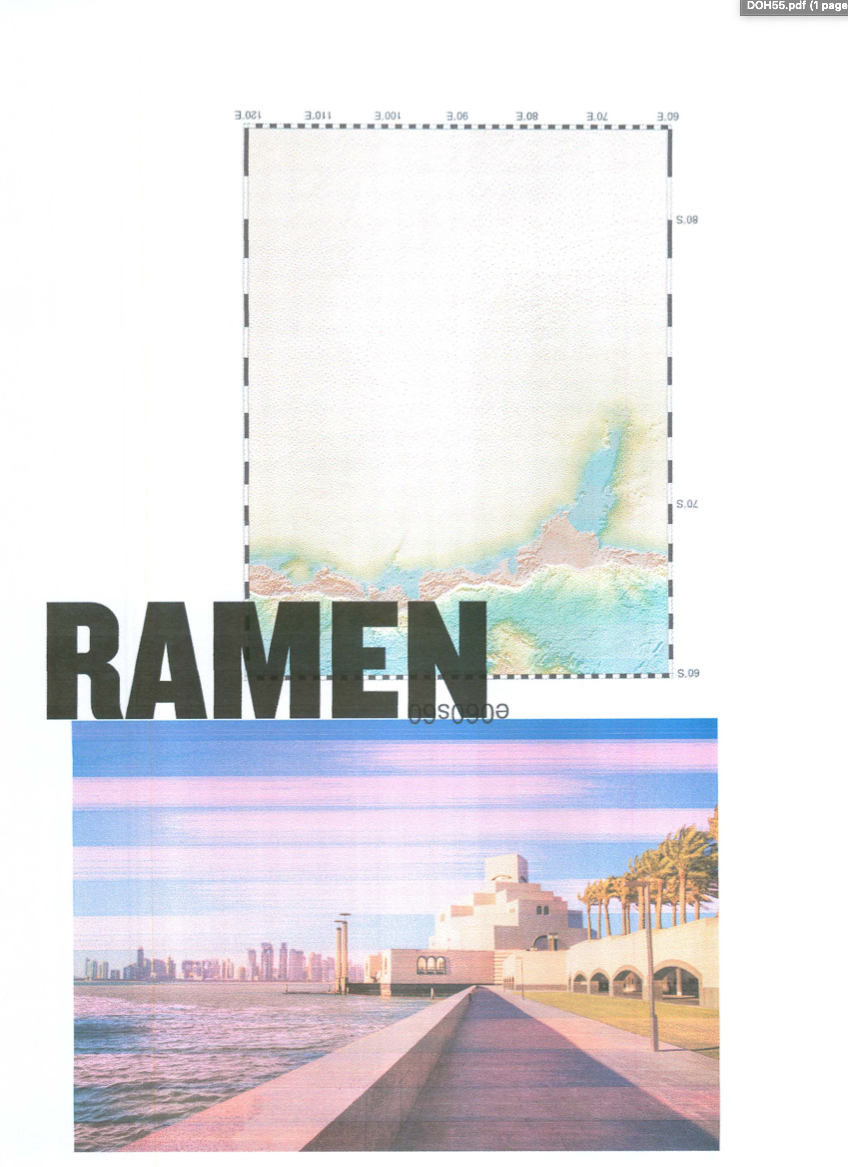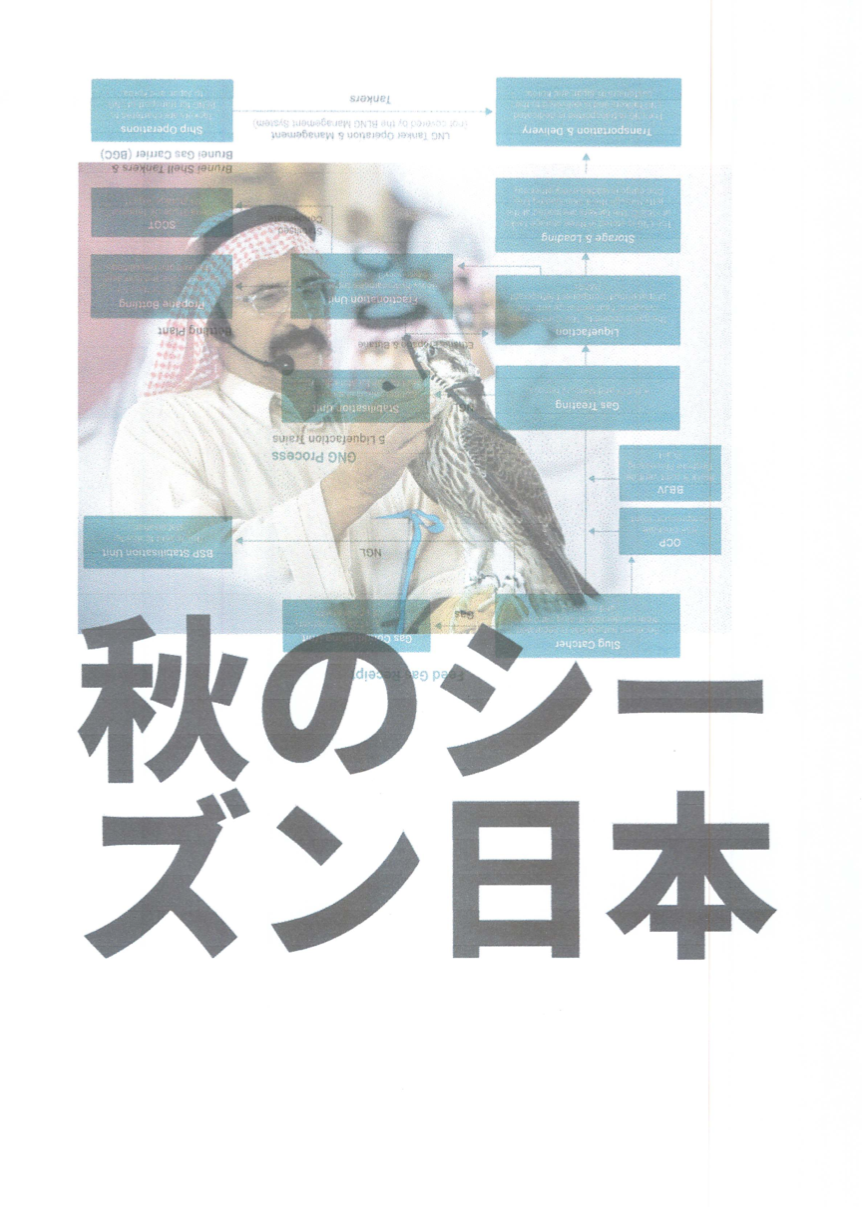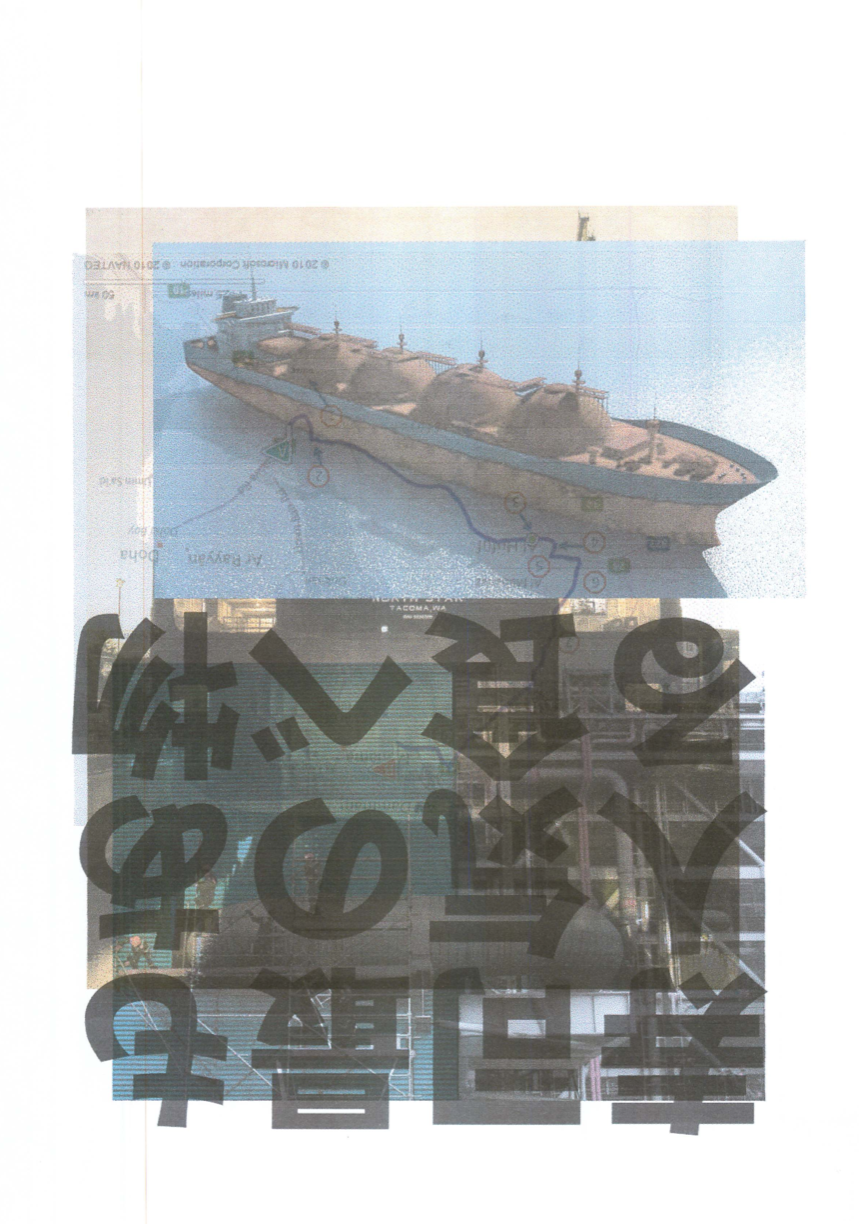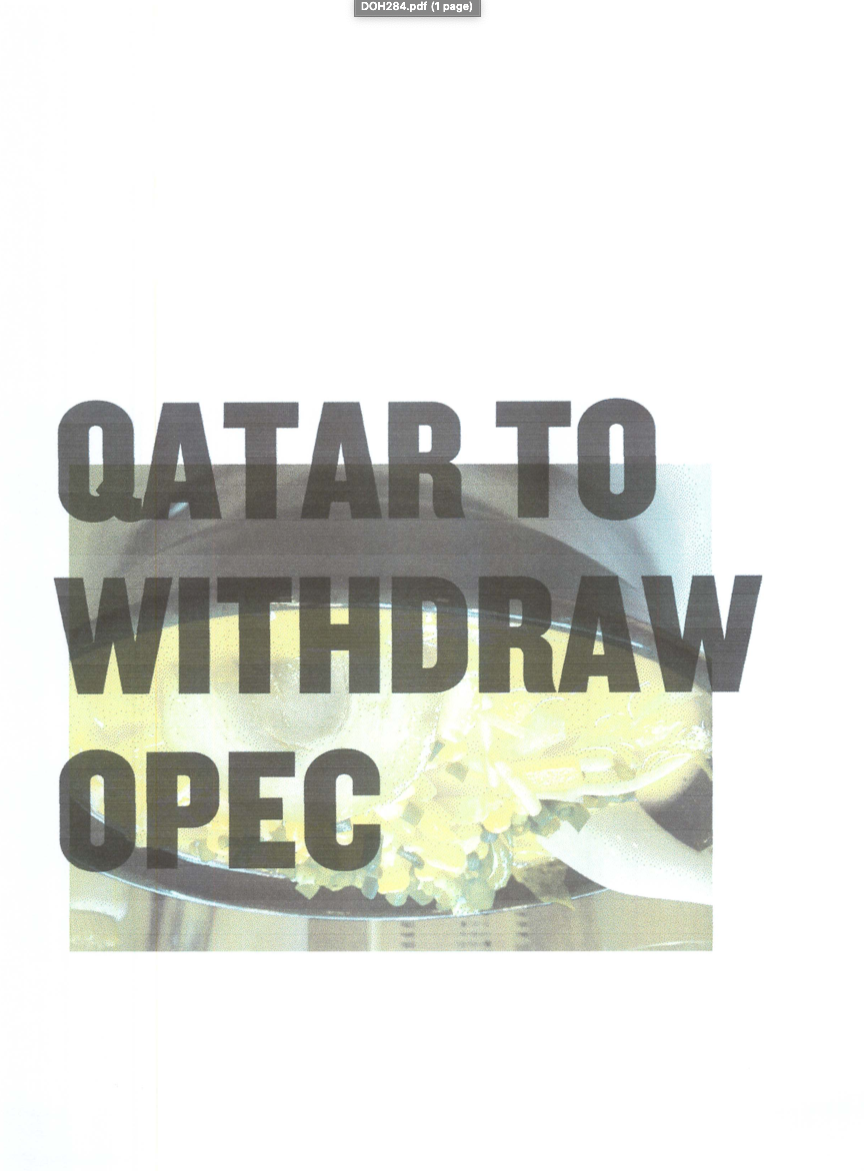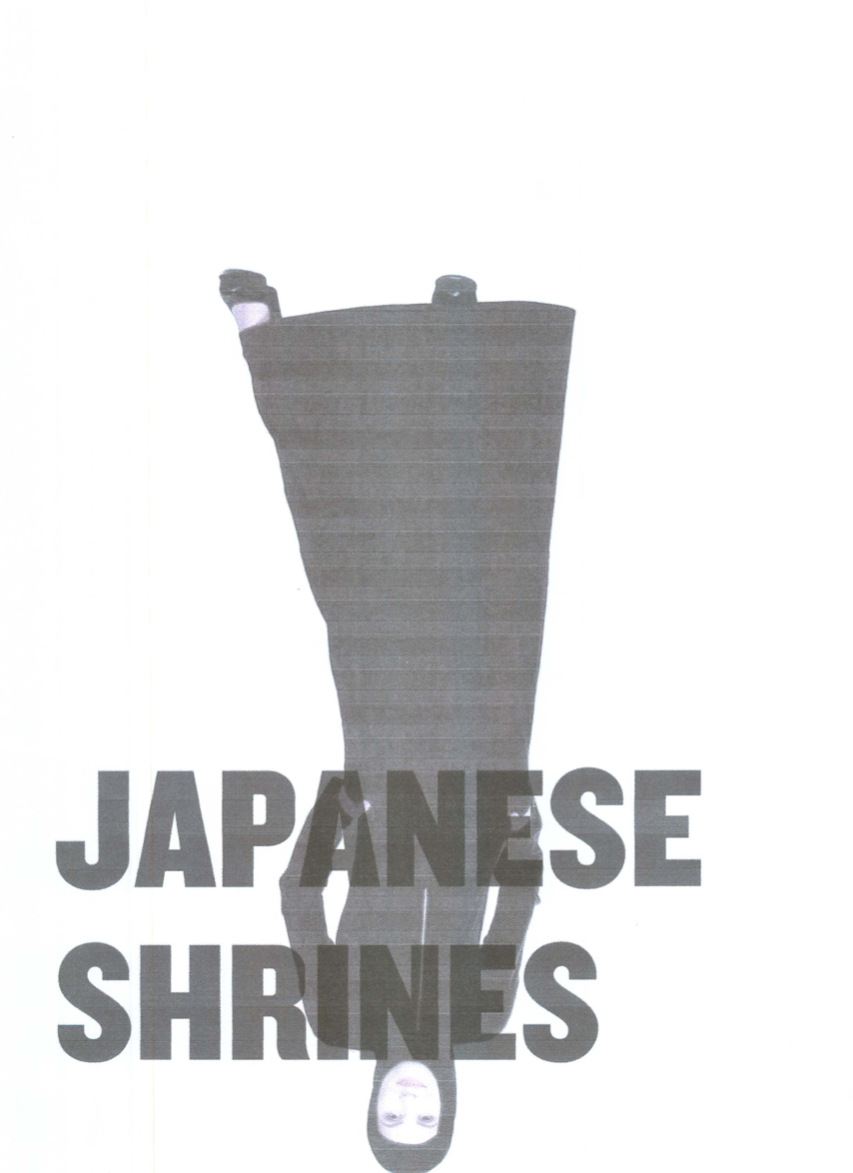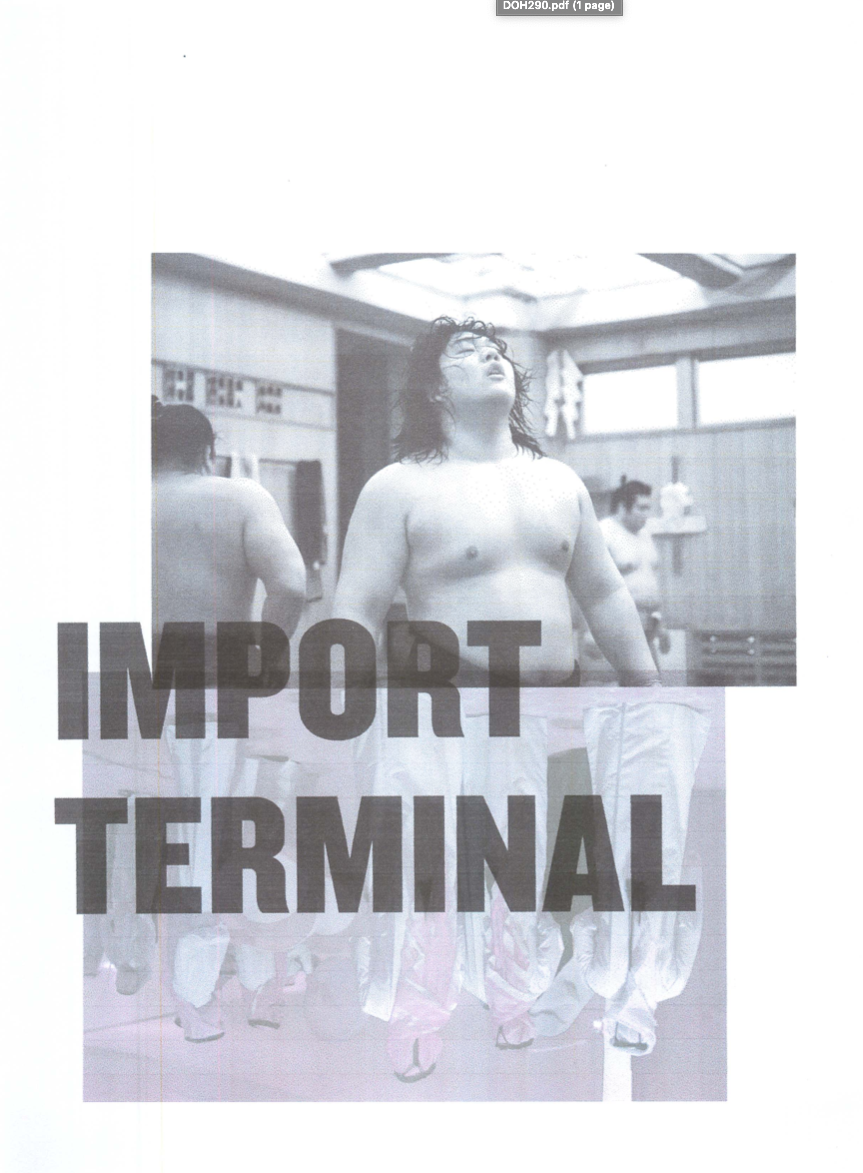 ---
Birth of a Star, Compositions 1-4.

A series of graphic vector illustrations created for both static and kinetic environments poetically transcribing the formation of a distant star.
These compositions emerged through a collision of various matter inspired by a mash-up of photographic images from the Hubble Space Telescope of 'Pillars of Creation'' and various artists renderings of deep space. Drawing upon sonic notations from Bastl's "softPop" portable analog noise synth, the static work is intended to be paired with bubbling electronic vibrations and nebula soundscapes.

︎ select image to enlarge




---
Decoded.
An ongoing series of abstract digital drawnings resulting from procedural manipulation of Photoshop images and misusing algorithmic automation features in the software.
In total, there are approximately 30 image experiments currently in progress. Decoded materialized through a multiplicity of perspectives. The compositions evolved from a unique process of analyzing and extracting digital artifacts from upscaling and downscalling compressed JPG images. The geometric patterns that emerged evoked a mash-up of Arabic Kufi Script and Atari 80's 8-bit video game landscapes, and is also reminiscent of John Cage's graphic musical score 'Notations'. The Decoded drawings are made from scalable pixel elements that can be resized and transformed infinitely. As the work evolves, new patterns emerge.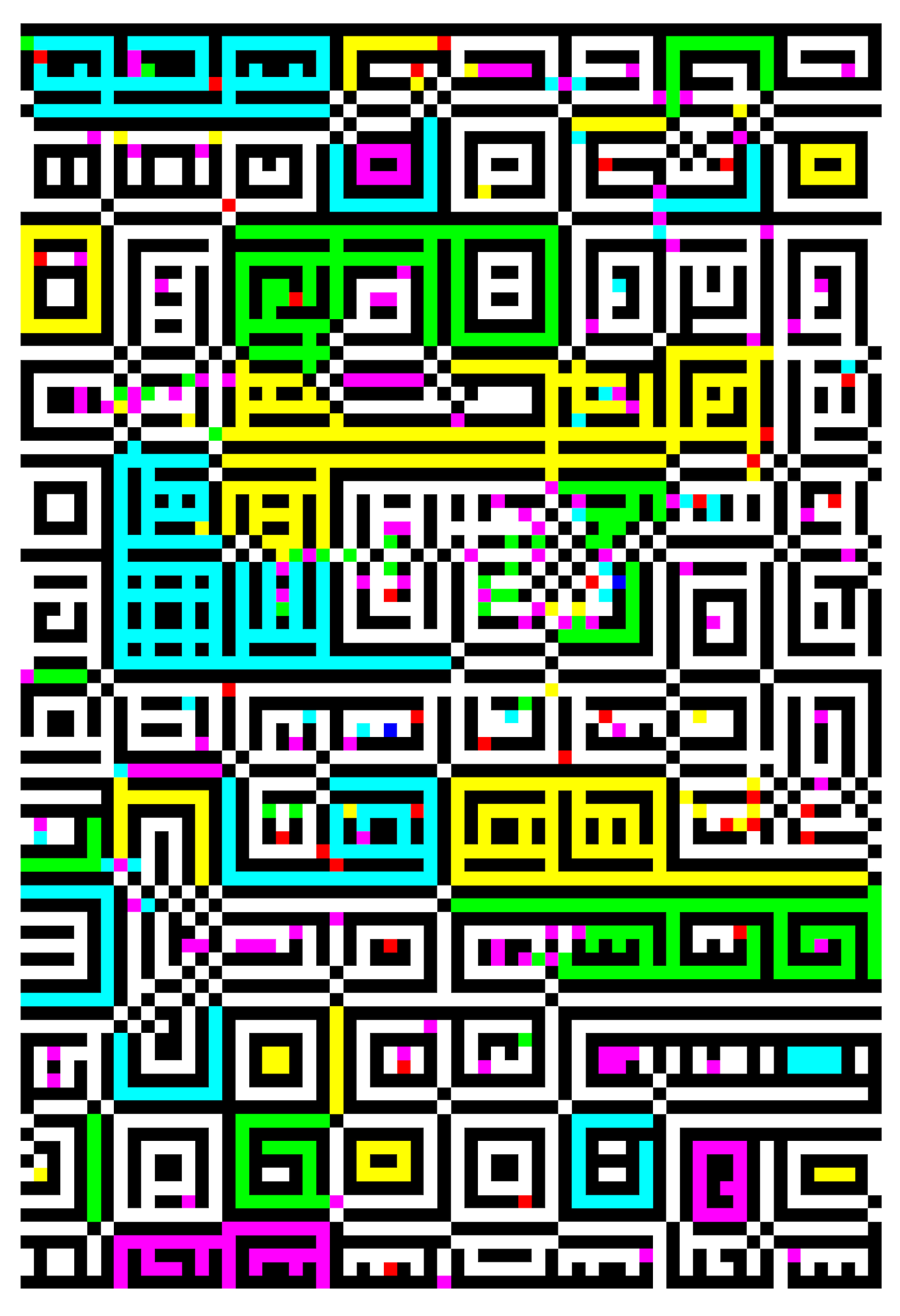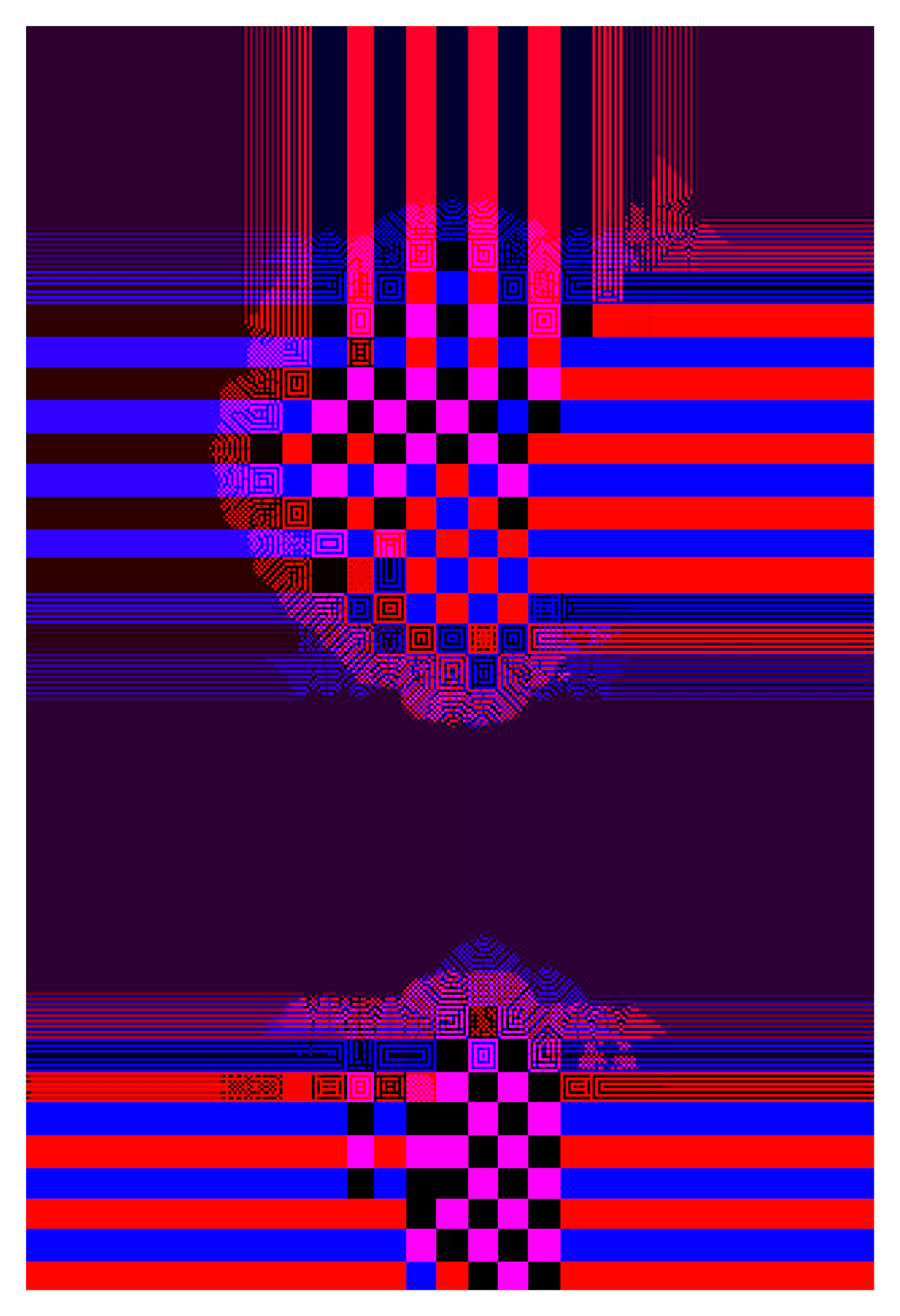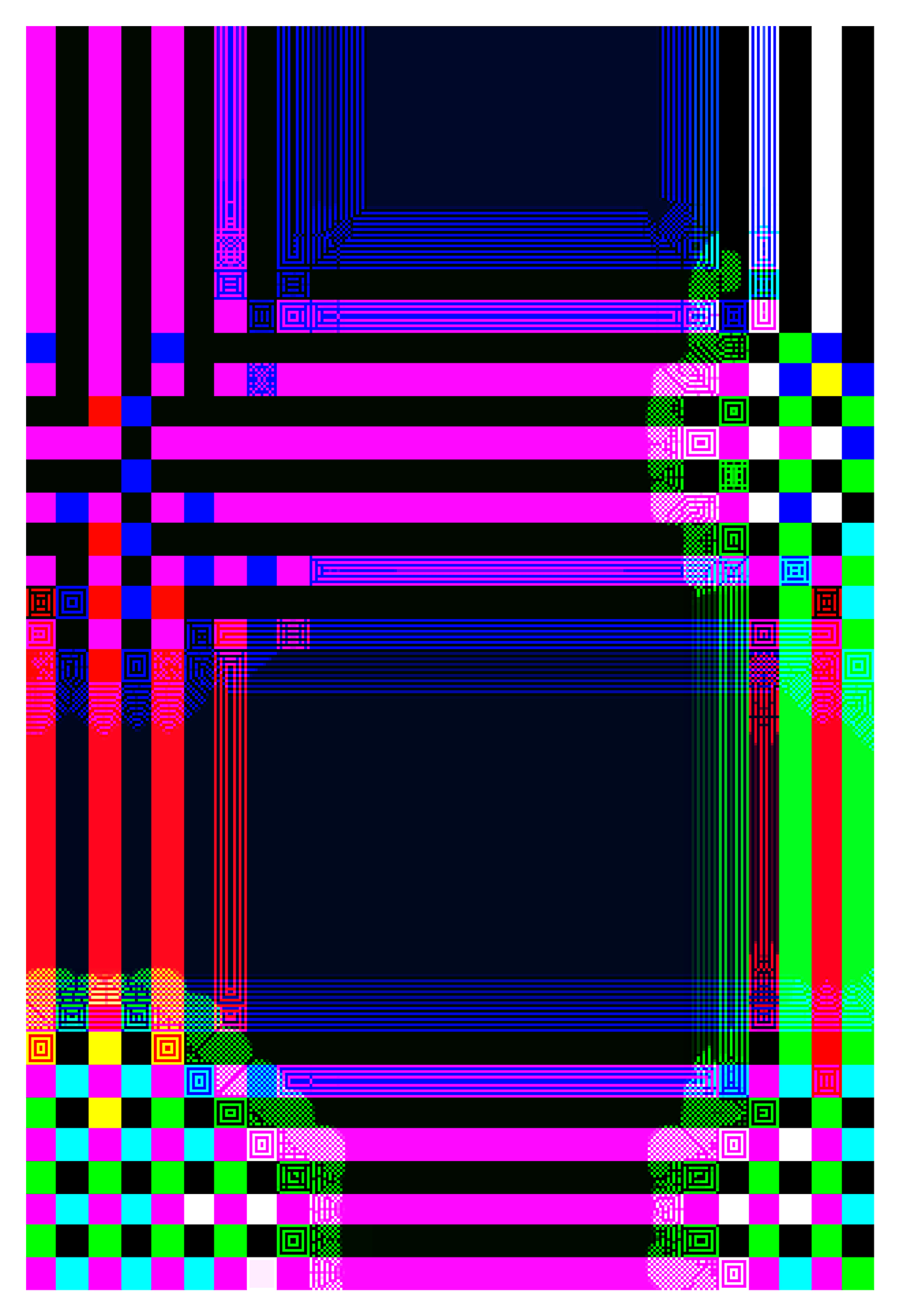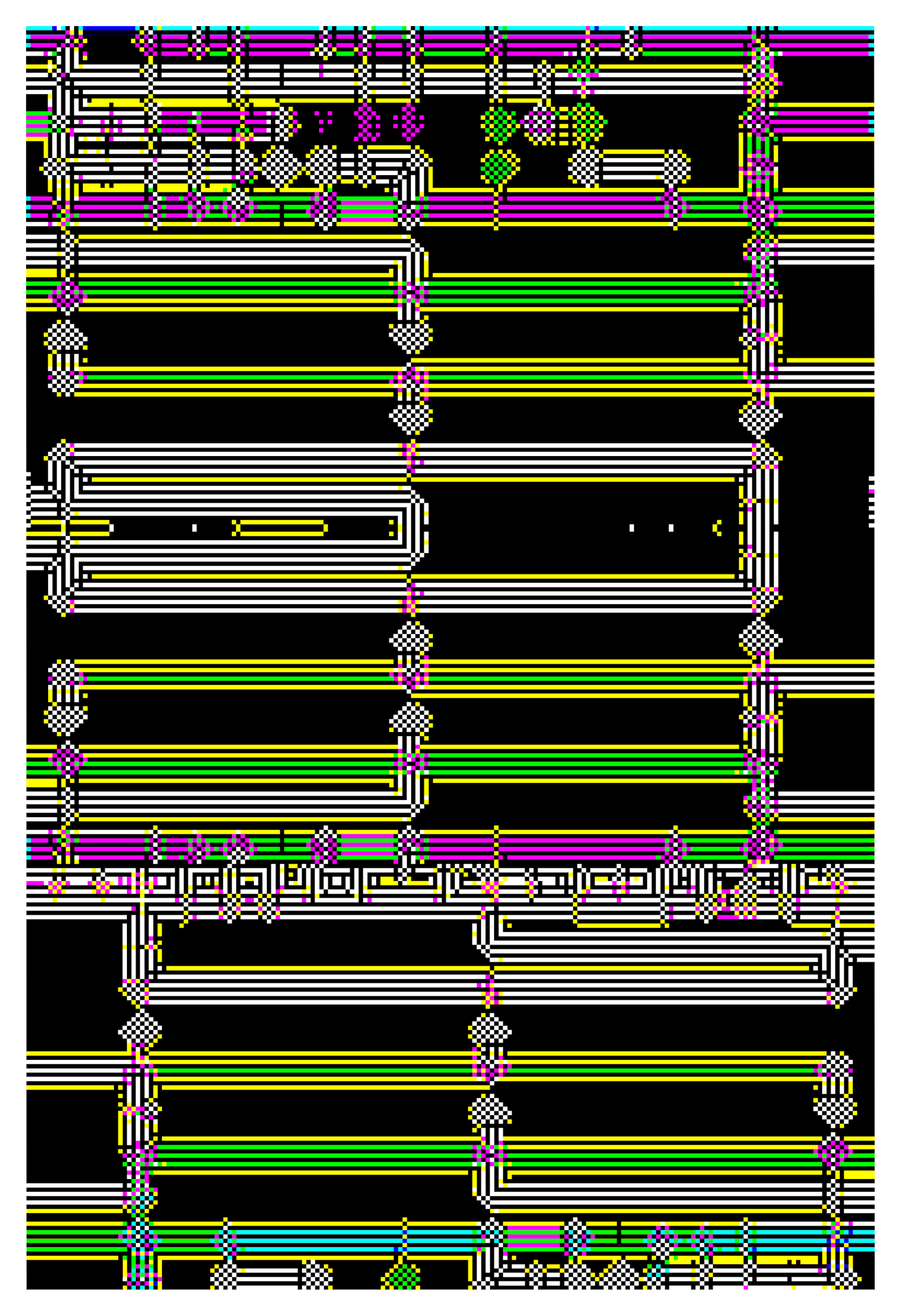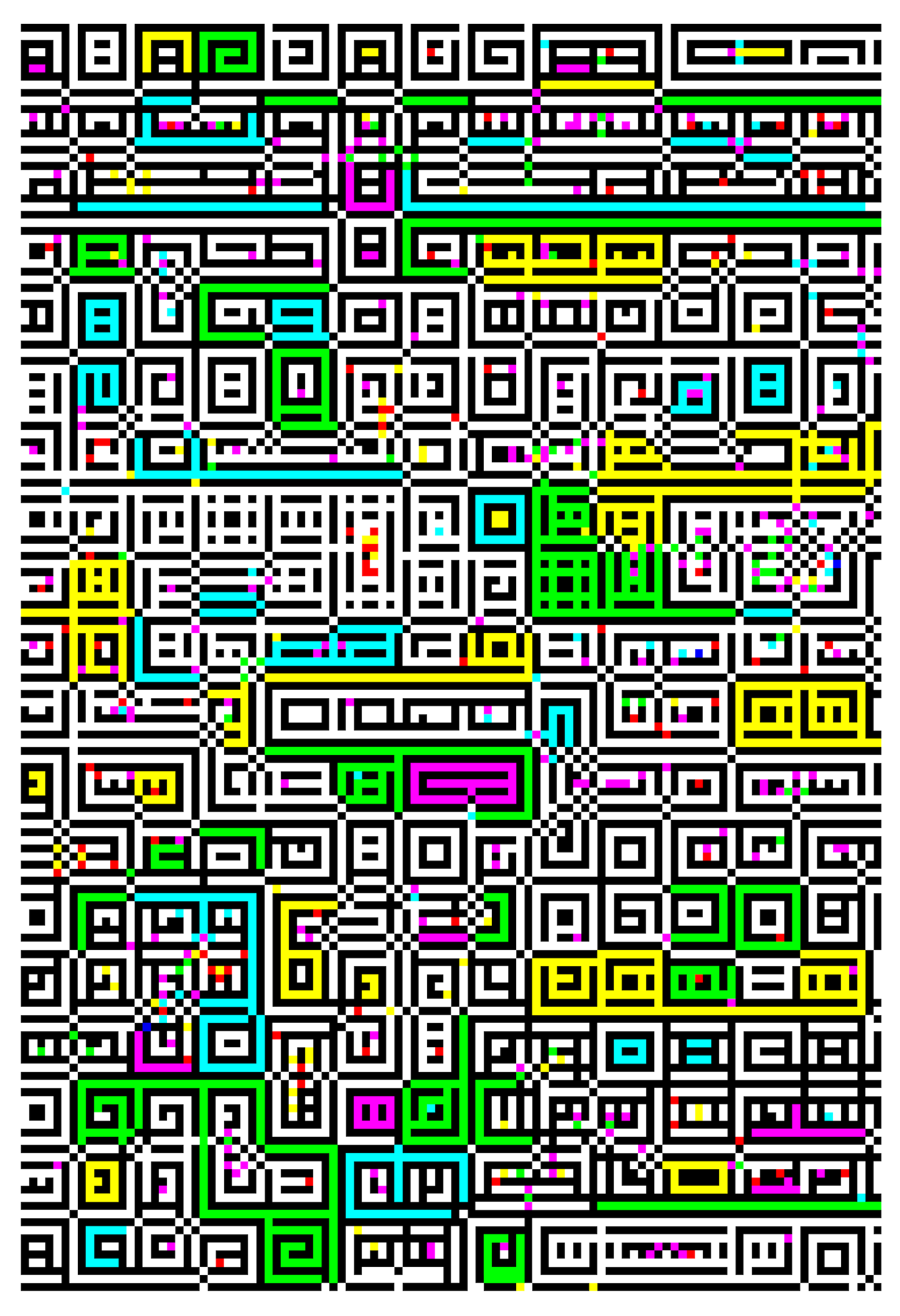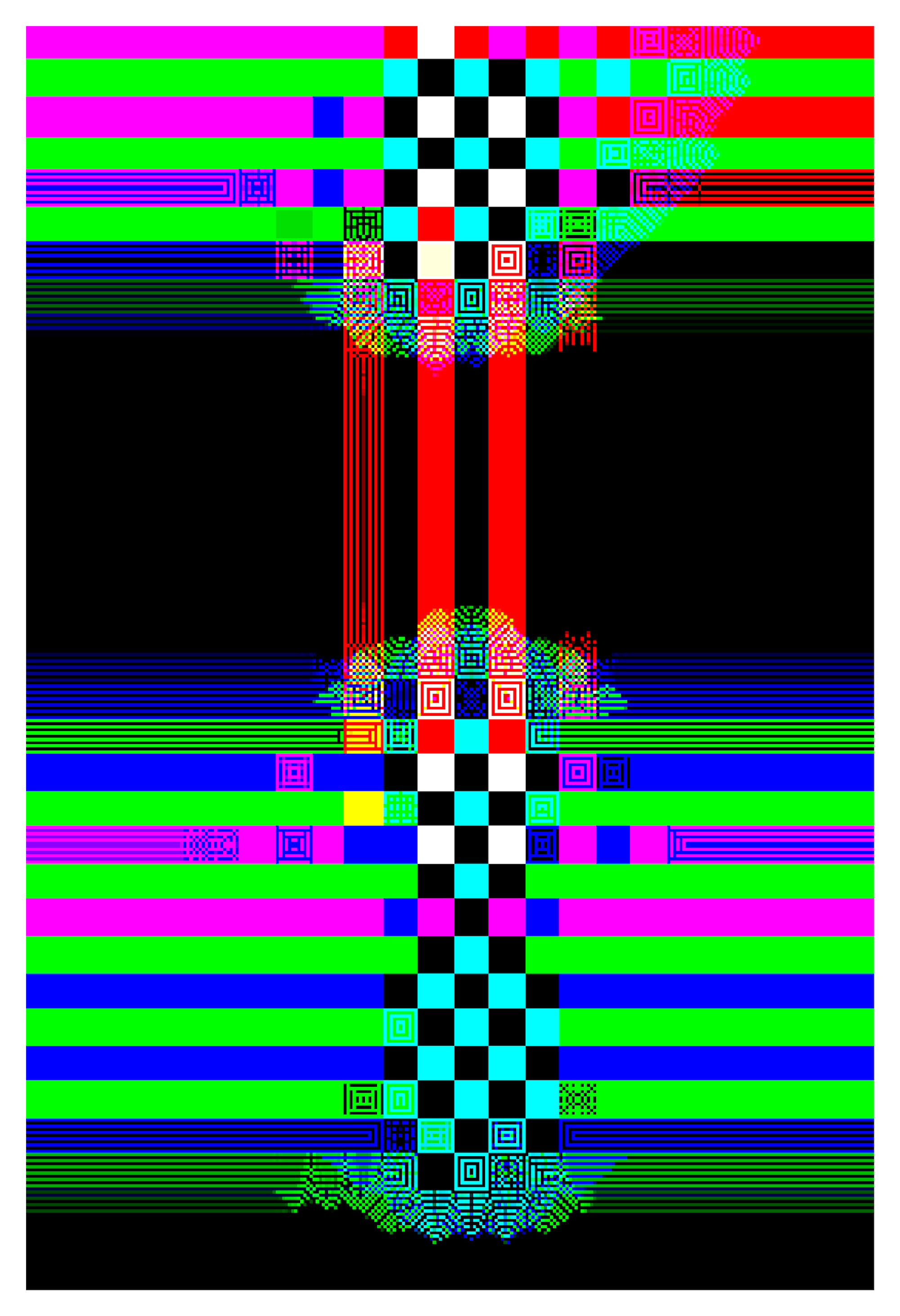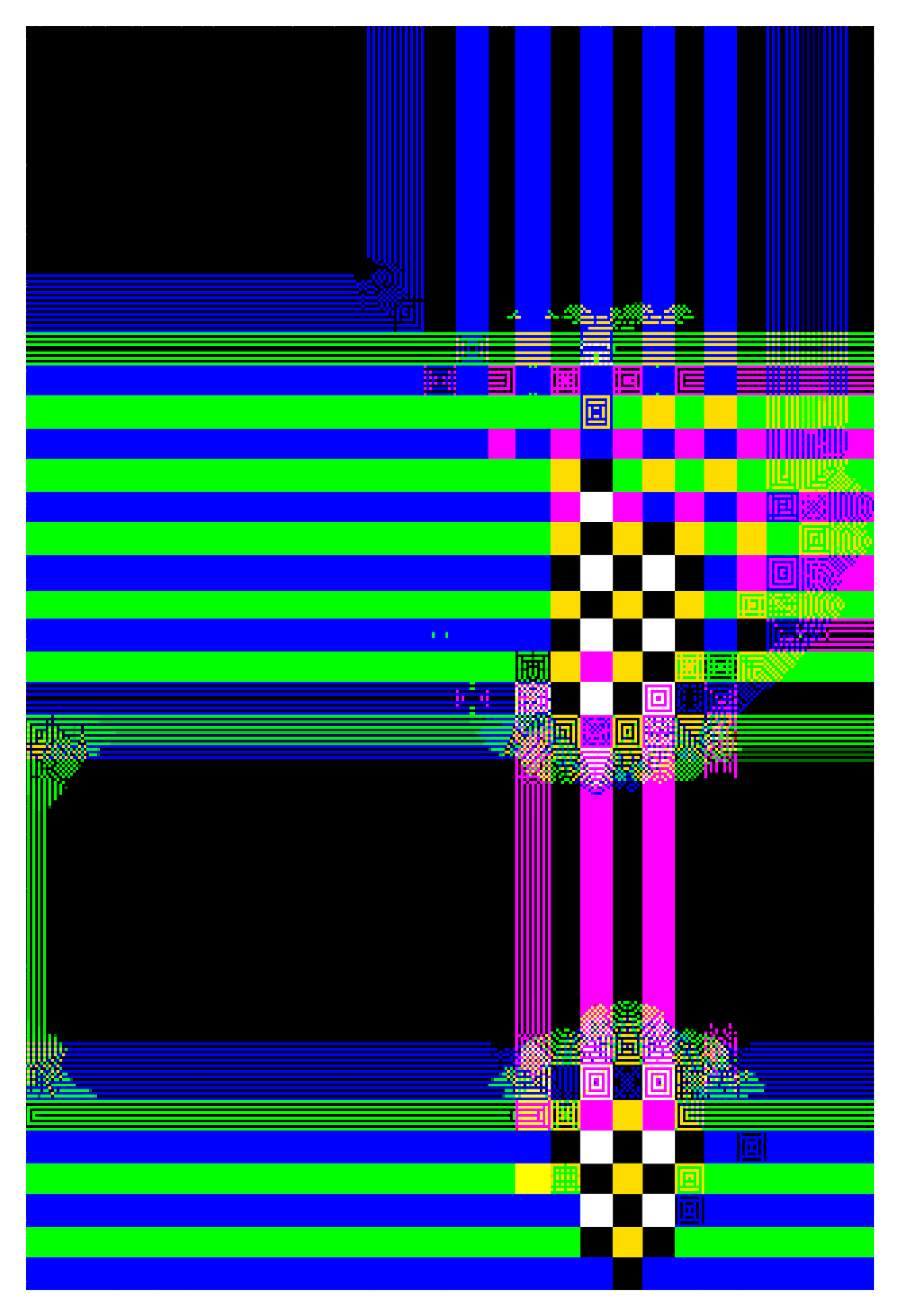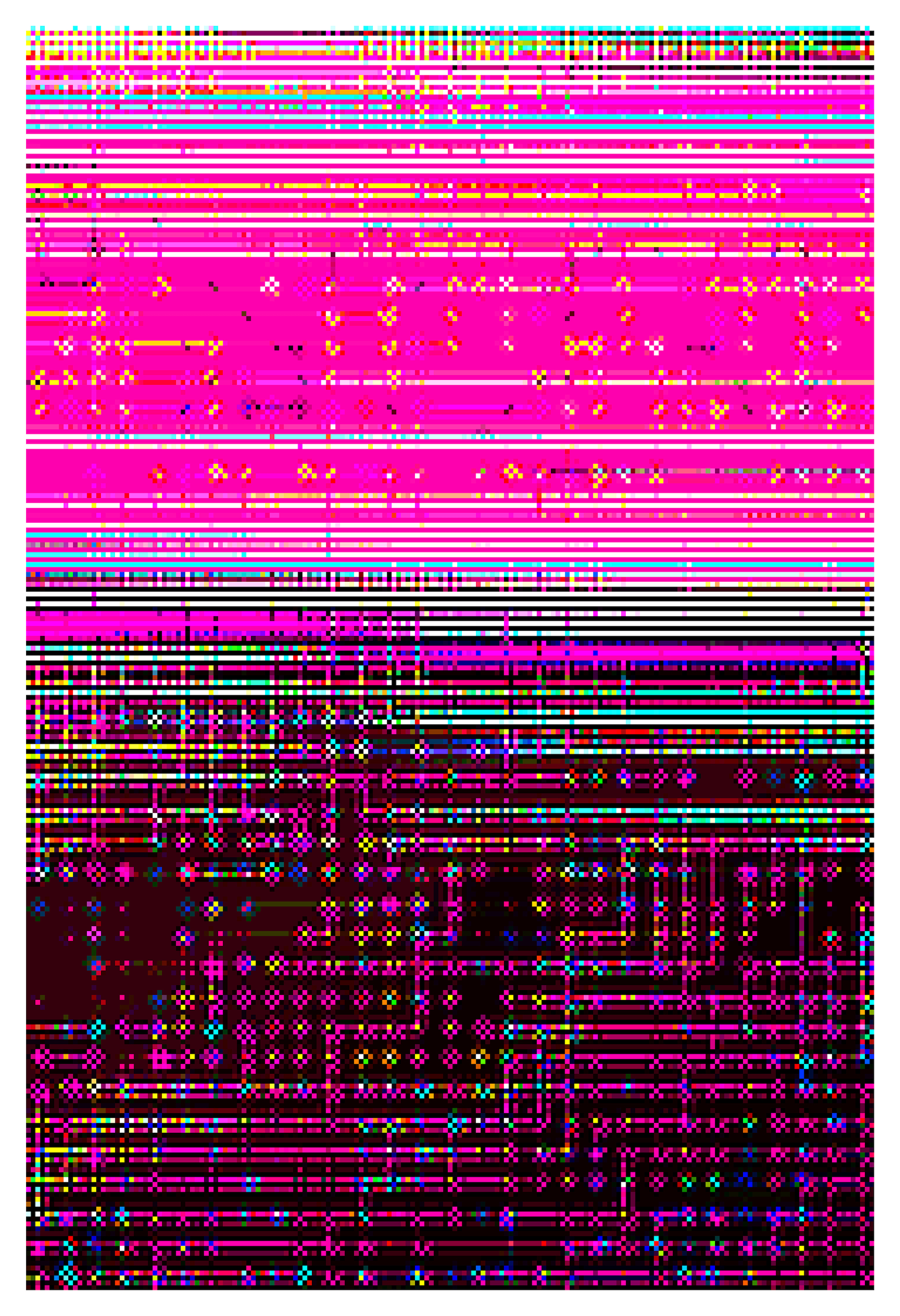 ---
Eye of the Barber:
and Other Souq Wanderings.

This project investigates and borrows 'street' vernacular language from local market areas of Doha to be sampled and remixed into new graphic interpretations.


As a precursor leading up to the 2022 FIFA World Cup, the city of Doha is undergoing large scale transformations. Many older areas of the city are disappearing and being replaced with new modern buildings. In reaction to these changes, my colleagues and I (and students) engaged in several explorations to uncover the more authentic, nostalgic, unkempt and underground parts of the city. Here is where you can find true blending of cultures; Indian, Pakistani, Sudanese, Yemeni, Egyptian, Syrian and others from the Arabian Gulf.

There are barbershops catering to low and high income customers; passport photo shops for immigrant workers; tailors specializing in abayas for all occasions; jewelry and accessories for weddings; and any low-tech gadget you desire.

The storefront signs often feel 'homemade' with hand-painted typography, 'borrowed' imagery from pop culture (if you look close some barbershops use an altered image of David Bowie on their signs), and semi-professional signs with misspelled vinyl-cut words that are slowing peeling off.

This project explored the concept of place as cultural residue. To some degree, through experience and documentation, the work attempts to preserve lowbrow vernacular culture that is quickly being replaced by high-end malls, restaurants and VIP experiences. The series of three prints shown here are just a few of the more refined outcomes from those explorations, however, it should also be mentioned that these wanderings yielded many images and sketches to be used for future work.

︎ select image to enlarge

The translation of these prints are: The Eye of the Barber, Mermaid Abayas and (Photo) Studio.
---
Sheikdom 2022.

The FIFA World Cup is going to be held in Doha, Qatar in 2022. Leading up to this moment over the past 10 years, the entire country is in a state of transformation, both physically and ideologically.


As an American expatriate who has lived in the Middle East for over a decade, I have witnessed this transformation firsthand, and experienced many of the positive and negative implications the FIFA decision has had on the economy, culture and law.

Something I find peculiar is that each year Middle East governments (Sheikdoms) issue a decree of societal expectations, and put forward future visions (Vision 2020, Vision 2030) with the anticipation to shape culture from the top-down. These future visions are byproducts of Ministries (Ministry of Culture, Ministry of Health, Ministry of Sports, etc.).

Typically, the Ministries create 'official seals' that borrow curious local vernacular consisting of Arabian swords, falconry, odd orbs, Arabesque patterns and all-seeing eyes. Sampling the semantics of that visual language, these compositions (prints) attempt to create a fictitious banner that is both satirical and syntactically convincing, with a subtle historic nod toward posters celebrating Mao-era Chinese Communism and Illuminati.

︎ select image to enlarge