︎
updated: August 2023
swipe/scroll to view all projects below ︎

About
Non-linear is a portal of inquiry established by graphic + sonic artist, multidisciplinary designer and educator Michael Hersrud. His exploratory creative practice involves analog, audiovisual, automation, data, drawing, dérive, geography, geometry, language, layering, looping, patterns, performance, printmaking, sound, space, surface and systems. The resulting projects, often collaborative, investigate experiences, interactions & phenomena.
Influences:

"In 1960s Paris, the Situationists initiated concepts like the dérive or psychogeography, but these days that sense of wandering through an indeterminate maze of intentionality can become the totality of the creative act. Selections, detection, defining morphologies, and building structures..."


The book
'Rhythm Science
' by Paul D Miller
(DJ Spooky)
"We have to inspire design to be more than utilitarian, to be more than functional. We need to inspire useless design, just for the sheer effort of inventing and creating things, as a way of innovating."
The essay 'A Reinvented Vocabulary: Decoding the Many Dimensions of African Design' in an
interview with Okwui Enwezor
with Vitra Design Museum
"The basic elements for all creativity and innovation is copy, transform and combine... great ideas do not come from within, but are the result of outside forces..."
Kirby Ferguson
on his series
'Everything is a Remix'
Our interactions shape our realities.
Minus 162 Doha + Tokyo Installation.
At -162°C natural gas becomes liquid. LNG is Qatar's main export, with Japan being its largest customer and a primary source of revenue. Although mostly economic, this exchange impacts the culture, lifestyle, and geopolitics of both countries. To make this information tangible, a kinetic installation consisting of 40 printers suspended from the ceiling and 'perform' to interact with the audience.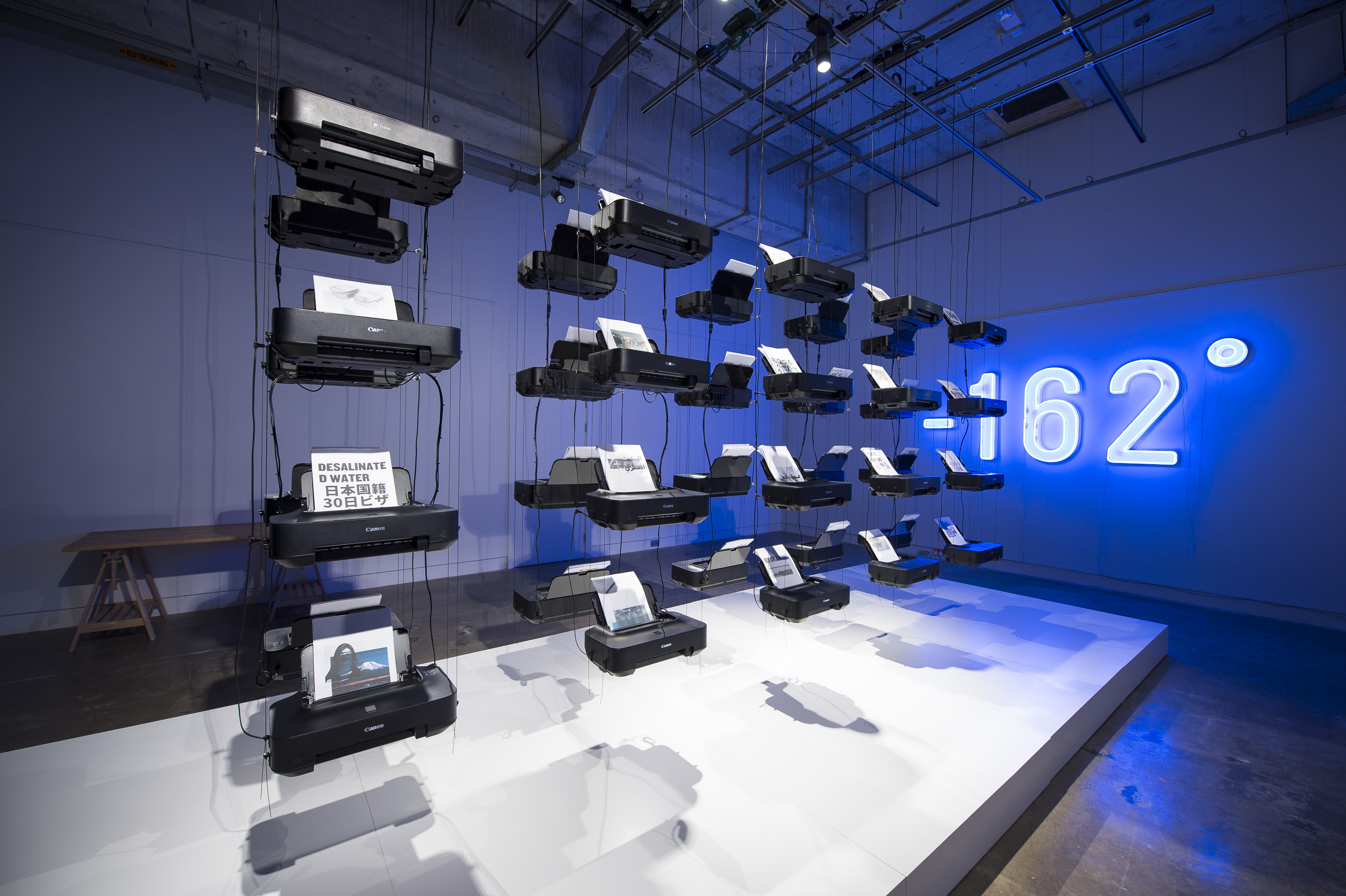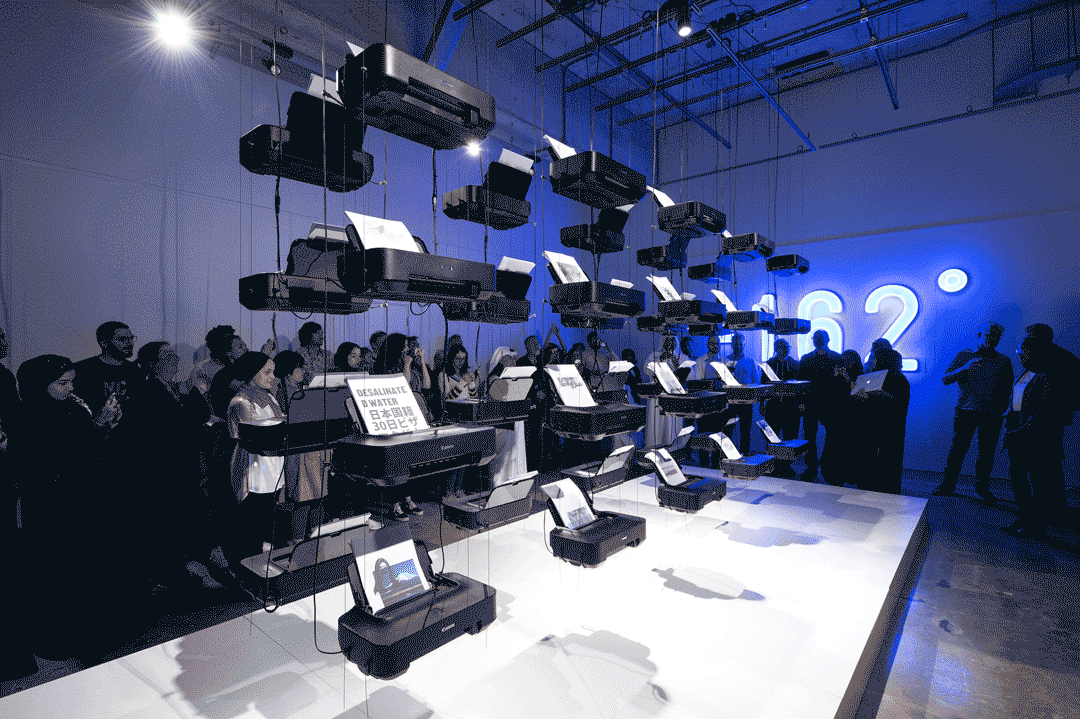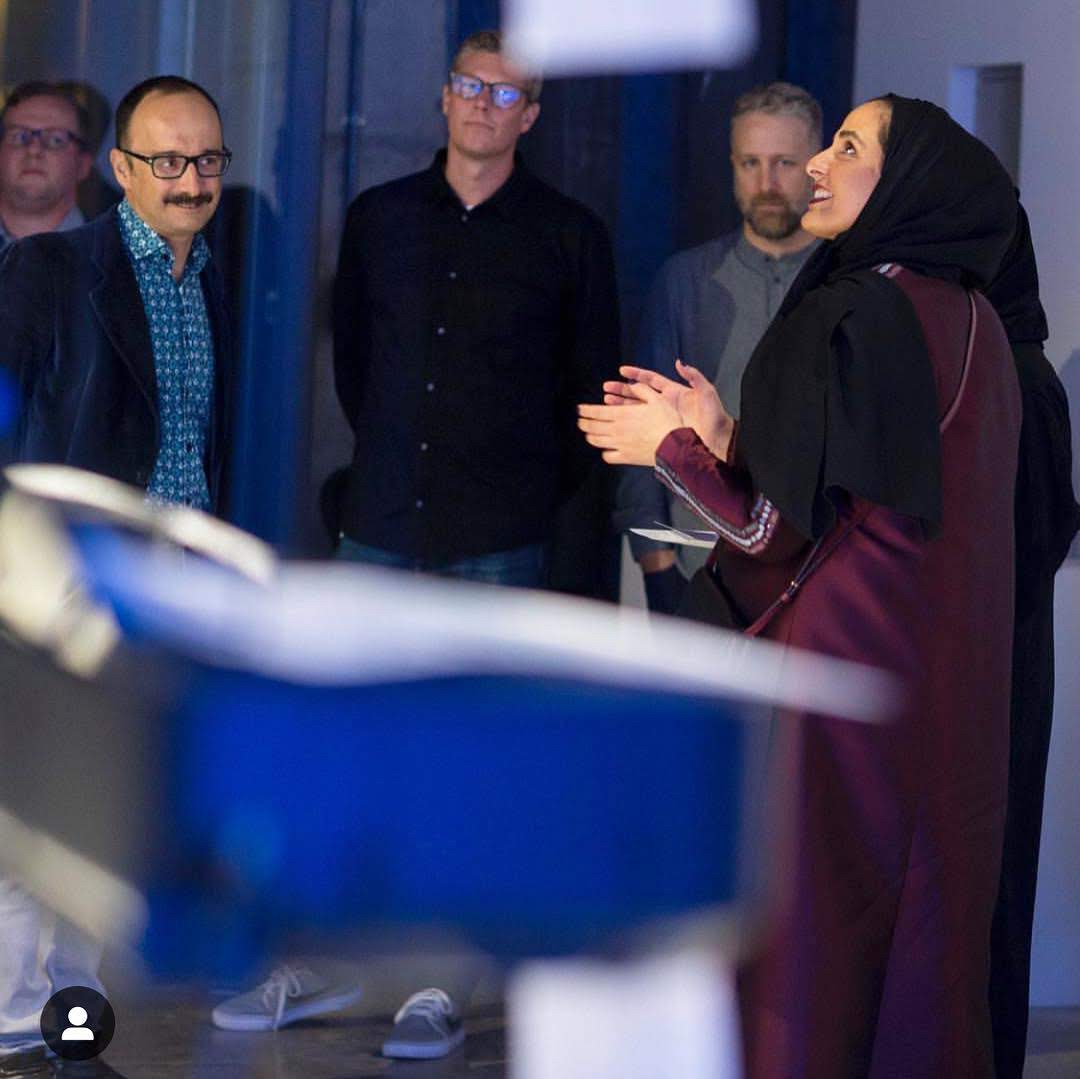 Sheikdom 2022.
The FIFA World Cup is going to be held in Doha, Qatar in 2022. Leading up to this moment over the past 10 years, the entire country is in a state of transformation, both physically and ideologically. These two large format banner-prints on fabric commemorate and confront that transformation.
All work created by Michael Hersrud unless otherwise noted.